Resort Slipper
We believe that your feet too needs to be comforted with cushioned and skin friendly soles.Building its base on that concept,Fintegic investments with their partenr The slipper factory aims at pampering your feet with the right SOLE mate by manufacturing them as per your requirement and giving a competitive edge to the other manufacturers worldwide.
Room slippers are an integral part of guest amenities in the hospitality industry, as guests in general shall always look for these products during their stay in the hotel to achieve a sense of luxury. Branding plays a piviotal role in image creation of any institution, there is an increasing urge for the same in the hospitality segment.
We partneresd with " The Slipper Factory" to manufacture slippers which are customized using labels, embroidery and printing, as selected by our clients with several slipper patterns encompassing within itself. The variations range from different patters, color options, material options to the likes of terrytowel, non woven, jute, honey comb or any other requirement as required by the client. We ensure to give a complete quality product as per their brand specification.
Our partners are the ISO 9001:2015 and CE certified company and follow the best manufacturing practices. The products and packaging are done in the factory spanned over 35,000 sq ft by the concerned workers geared with all necessary safety and hygiene apparels. The production of hygiene sensitive products is carried in temperature-controlled area with regular sanitization of the premises. Each and every product dispatched from the facility is quality checked at various stage to ensure the adherence to our quality parameter.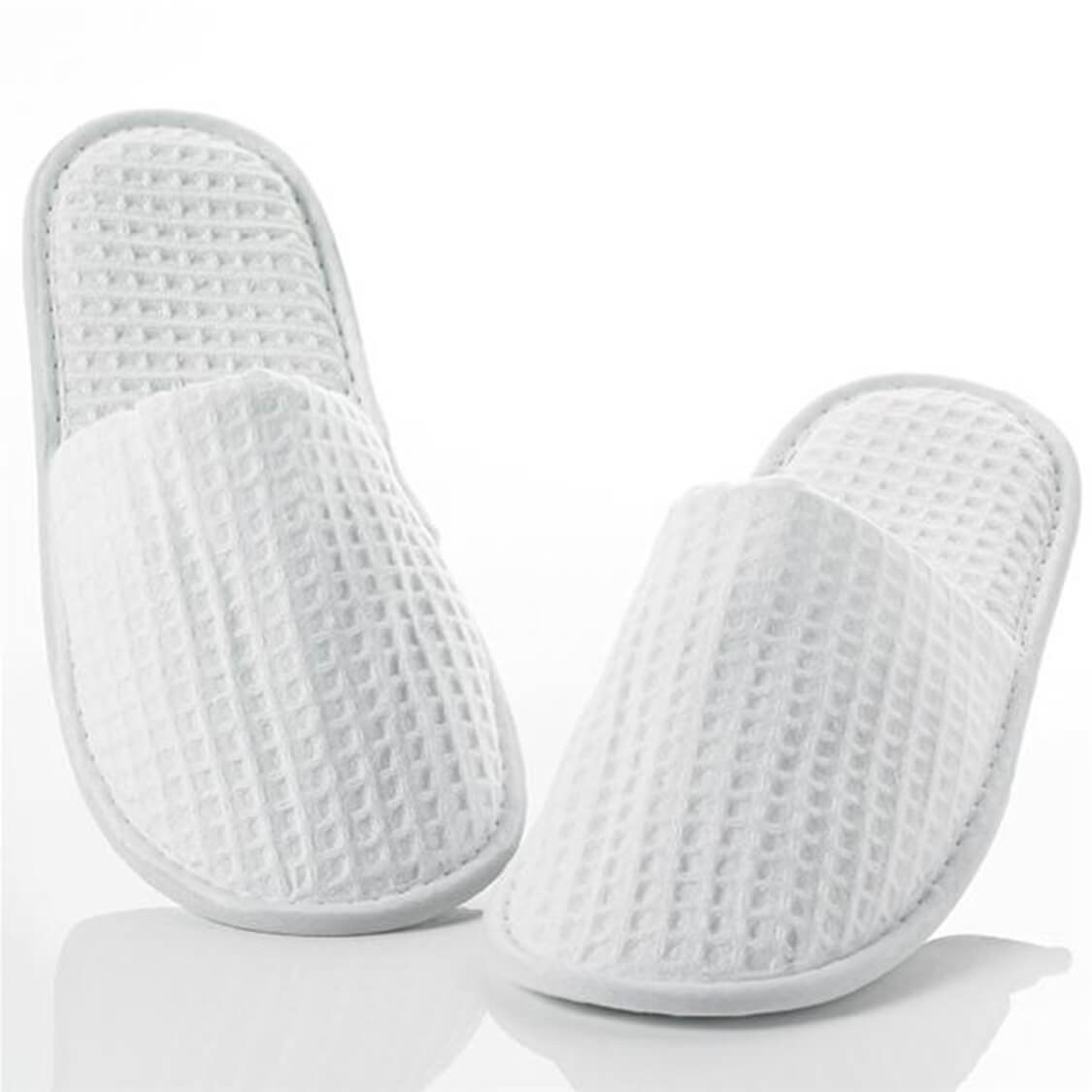 Project Presentation.
An eros argumentum vel, elit diceret duo eu, quo et aliquid ornatus delicatissimi. Cu nam tale ferri utroque, eu habemus albucius mel, cu vidit possit ornatus eum. Eu ius postulant salutatus definitionem, explicari. Graeci viderer qui ut, at habeo facer solet usu. Pri choro pertinax indoctum ne, ad partiendo persecuti forensibus est.